Dream11 Team Prediction : MAD vs DIN Dream11 Team Prediction 2nd Match 13th July 2018, We are here to give to best  Madurai Panthers vs Dindigul Dragons Playing 11 possibility. DIN vs MAD Match will play from 7:15 PM at Indian Cement Company Ground, Tirunelveli on it's scheduled time. Check Latest Tamil Nadu T20 Dream11  and Dindigul Dragons vs Madurai Panthers. Two of these teams belong to Group A where they have to win maximum games to go forward in this round.
We have provided you the best expert MAD vs DIN Dream11 Team Dream11 prediction for this game and know it's your turn that how you utilise our provided information in different leagues. If you believe in us than please try to play the league which contains less number of people because that increase your winning chances. We picked the players according to their latest performance at this level.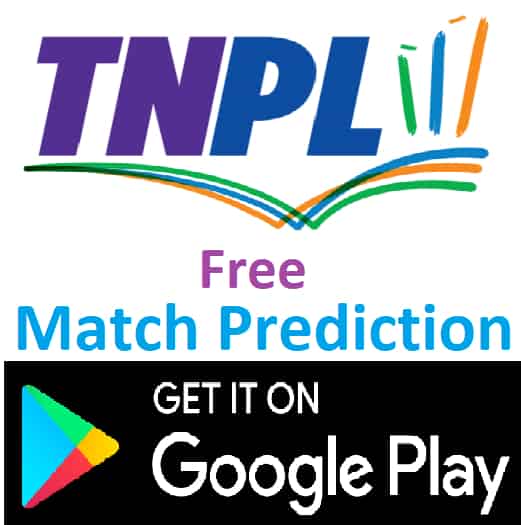 Match Preview
Guys this is winnerprediction.in preview for this game between Madurai Panthers and Dindigul Dragons, Today we given MAD vs DIN Prediction and screenshot for this game. If we look at previous record of both teams, it shows poor performance till know and among who doesn't won any title of this league. In the early games of any league it's not possible to predict 100% but we assure to be in future games. MAD have good numbers of strong squad which make them more stronger than their opponent while on other hand DIN also have good numbers of players but become little less strong when it come to compare both team. Tamil Nadu T20 leagues open gates for undeveloped players to test themself to play further, we saw many talented players last in league.
Pitch Reports and other Information
Match: DIN vs MAD, 2nd Match, Tamil Nadu T20, 2018
Date: Friday, July 13, 2018
Time: 10:00 AM GMT
Venue: Indian Cement Company Ground, Tirunelveli
Madurai Panthers Squad:Arun Karthik, Raiphi Gomez, Amit Verma, Rahil Shah, Thalaivan Sargunam, R Karthikeyan, Jagatheesan Kousik, Abhishek Tanwar, Lokesh Raj, Nilesh Subramanian, SP Nathan, Jaganath Sinivas, Kiran Akash, Shijit Chandran, Vikram Jangid, Varun Chakravathi, PS Sivaramakrishnan, MS Promoth, Tushar Raheja, SS Karnavar, D Rohit
Dindigul Dragons Squad:Ravichandran Ashwin, Jagannathan Kaushik, Hanuma Vihari, M Mohammed, Aarpit Vasavada, B Anirudh Sita Ram, Trilok Nag, NS Chaturved, Hari Nishanth, Ramalingam Rohit, M Abhinav, Adithya Arun, N Jagadeesan, M Silambarasan, R Vivek, ME Yazh Arun Mozhi, Nivethan Radhakrishnan, Ra Aravind
MAD vs DIN Dream11 Team Prediction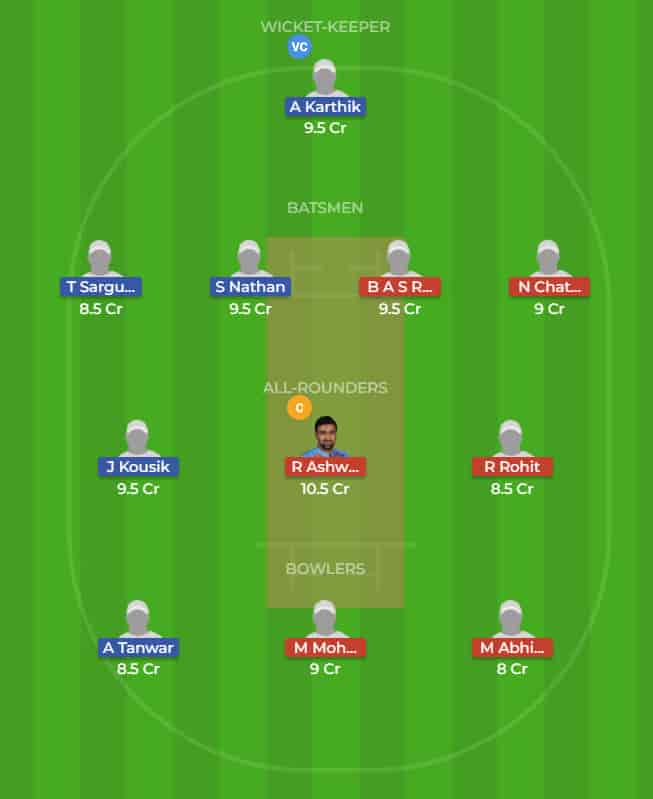 Probable XI
MAD: Arun Karthik, Rahil Shah, Thalaivan Sargunam, Jagatheesan Kousik, Abhishek Tanwar, Nilesh Subramanian, SP Nathan, Jaganath SinivasShijit Chandran, Vikram Jangid, Varun Chakravathi,D Rohit
DIN: N Jagadeesan (wk), Hari Nishanth, Ramalingam Rohit, R Vivek, Balchander Anirudh, NS Chaturved, Ravichandran Ashwin (c), Adithya Arun, Mohan Abhinav, Trilok Nag, M Mohammed
Best Players for Team
Ravichandran Ashwin
Arun Karthik
Ramalingam Rohit
Jagatheesan Kousik